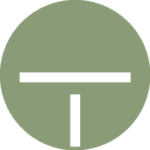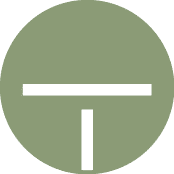 The restaurant
Monday to Friday: 5pm-24pm
Saturday-Sunday-Holidays: 11am-24pm
Located on the ground floor of the two houses, opening onto a cosi garden and planted with fruit trees, bordered by the chef's vegetable garden, it offers refined cuisine, homemade and seasonal, from fresh products intelligently and artistically staged by our young team.
Our team is here to welcome you and delight you at the restaurant of the Grande Maison.
Reservations and information at 027 565 35 70 or by email restaurant@lagrandemaison.ch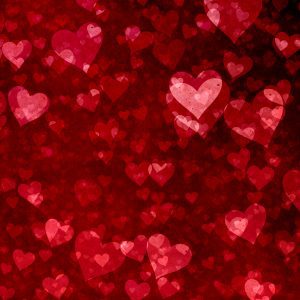 VALENTINE'S DAY MENU
Grilled octopus on potato cream, lime and thyme
Cod croquette and leek jam
***
Saussy and clams
Toast with black garlic
***
A thousand eggplant leaves from the house
***
Risotto with champagne, strawberry and rose
***
Beef medallions, Barolo sauce, crunchy vegetables
***
Raspberry cheesecake
CHF 85.- / Reservation required
Group meal
Do not hesitate to contact us for your group meal requests (company, family, friends, etc.), we will answer you as soon as possible with a tailor-made proposal.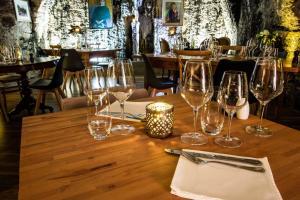 Entries and shareable
Seasonal mixed salad – CHF 9.-
Barley soup (Specialty Saviésanne) – CHF 14.- (main course + CHF 8.-)
Burrata "Barese" on tomato mousse and fried arugula – CHF 18.-
Eggplant parmigiana Neapolitan sauce – CHF18.-
Salmon millefeuille with orange sauce – CHF 22.-
Valais plate – CHF 24.-
+ chef's suggestions
Dishes
Homemade gnocchi with sorrento, tomato and parmesan – CHF 24.-
Smoked spaghetti with Nerano, zucchini, lemon and burrata stracciatella – CHF 28.-
Risotto with boletus and walnuts – CHF 32.-
Salmon pavé potato cream and vegetables – CHF 37.-
Beef steak, mushroom sauce or port seasonal vegetables and baked potato – CHF 42.-
+ chef's suggestions
Roman Pinsa
Tomato and mozzarella – CHF 18.-
Burrata, basil pesto and mortadella – CHF 22.-
Desserts
Tiramisu – CHF 10.-
Raspberry cheesecake – CHF 12.-
Caprese cake (almonds and chocolate) vanilla ice cream – CHF 13.-
Cheese plate – CHF 16.-