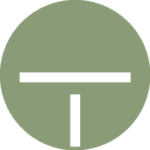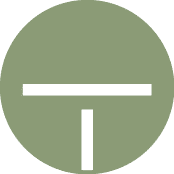 The restaurant
Located on the ground floor of the two houses, opening onto a cosi garden and planted with fruit trees, bordered by the chef's vegetable garden, it offers refined cuisine, homemade and seasonal, from fresh products intelligently and artistically staged by our young team.
In service and in the kitchen: Kim Plaire and Alain
Bookings on 027 565 35 70
Monday to Friday from 5 p.m. to midnight
Saturday from 11 a.m. to midnight
(other openings at noon on request, minimum 10 people.)
NEW YEAR'S EVE MENU
The foie gras lollipop with speculoos,
brioche with candied fruit
***
Sea bream tartare with citrus fruits,
"Acipenser Baerii" caviar tip
***
Spaghetti squash capuccino,
horseradish and livèche cream
***
Claire d'Oléron's fine oyster gratin with champagne
and Sakura Cress
***
Cute veal in slow cooking,
juice with shallots and morels,
icy salsifis and vitelotte muslin
***
Beetroot ravioles with goat cheese,
peppermint vinaigrette
***
Iced pear/chocolate entremets from Venezuela,
candied lemon peel
New Year's Cup at midnight on the terrace
Karaoke animation by Axel from 0:00 a.m. to 4 a.m. (80's and 90's)
Brother 140.-
Our entries
Roasted marrow bone with pink Himalayan salt, pig's foot cromesquis with Meaux mustard.
Fountain watercress velouté with poultry consumption, roasted chestnut flakes.
Smoked trout rillette with wasabi fine pie, orange tobiko.
Beef tartare with foie gras, gingerbread with apricots.
Bluefin tuna tataki with black sesame, flavoured with lobster oil, soy and young shoots.
Our dishes
Rognon of veal flaming with genepi, lardon of the Colonnata, chanterelles sautéed with truffle butter, new potatoes.
Candied duck parmentier with gourmet peas, potato muslin and parsnips, full-bodied bear garlic juice.
Slow-cooked lamb mouse, maple syrup juice, spelt risotto with mini vegetables.
Beef involtini with coppa, nendaz tomme and arugula, Syrah reduction, yellow zucchini linguine.
Homemade gnocchi with sweet potato and turmeric, sage butter and Bouchot mussels.
Fish soup of the day with fennel and saffron, homemade rust and toast.
Our desserts and cheeses
Brussels waffle with seasonal fruit, orange whipped cream.
Chocolate mousse, hazelnuts and meringue.
Crepe stuffed with apples and grapes, coconut batida cream.
Mini Saint Honoré with white chocolate and caramel.
Brie stuffed with truffles, walnut saladine and rye bread.
A little bit of madness…
Check out our "eyes closed" menu
5 services at 80fr
6 services at 95fr
The chef offers a menu based on his inspiration and seasonal products.
(served at the whole table)
Menus for GROUPS
Group menu 1 – CHF 60
Appetite
The homemade terrine, fruit chutney from the garden
Yellow chicken supreme stuffed with oyster mushrooms and black garlic, potato gratin and vegetables of the moment
Tatin apples and pears glazed with salted butter caramel
Group Menu 2 – CHF 70
Appetite
Tasting foie gras in three preparations
Beef fillet with shallots and gamay reduction, potato gratin and vegetables of the moment
where
Candied cod heart, virgin sauce with lemon oil, mashed potatoes with truffle
White chocolate crunch, mango ice cream
Group Menu 3 – CHF 80
Appetite
Salmon gravlax with Williamine, wakamé salad, macaroon with horseradish cream
Homemade foie gras with apricots, light pistachio crust
Cute veal, Béarnaise with lime, gourmet vegetable tart of the moment, sweet potato puree
where
Candied cod heart, virgin sauce with lemon oil, mashed potatoes with truffle
The plate of delicacies
Bookings are welcome on 027 565 35 70