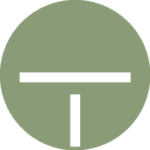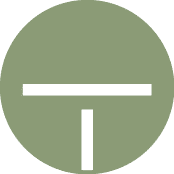 The restaurant
Located on the ground floor of the two houses, opening onto a cosi garden and planted with fruit trees, bordered by the chef's vegetable garden, it offers refined cuisine, homemade and seasonal, from fresh products intelligently and artistically staged by our young team.
Bookings on 027 565 35 70
Monday to Friday from 5 p.m. to midnight
Saturday from 11 a.m. to midnight
(other openings at noon on request, minimum 10 people.)
The restaurant will be exceptionally closed on August 24 and 25 and from September 20 to 27.
Our entries
Lobster cannelloni with ricotta and Parmesan cream.
Duo of foie gras, mesclun of salads and chanterelles.
Grilled vegetable salad niçoise style, slices of tuna half cooked.
Soy filet mignon salad, beluga lentils and garden apples.
Salmon tartare with avocado, grapefruit oil and crispy Parmesan cheese.
Red root carpaccio, beef heart tomato and mozzarella di bufala.
Our dishes
The LGM hamburger.
Cute pork fillet with chanterelles, chef's garnish.
Tuna tartare with seasonal fruits and vegetables.
Vegetable curry with chickpeas and coconut milk.
Risotto of Scallops and prawns with saffron.
Beef fillet, red Humagne coulis and Valais pear.
Candied Scottish salmon fillet, morels and chanterelles.
(optional garnish: rice/homemade fries/ tagliatelle)
Our desserts and cheeses
Chocolate and almond profiteroles.
Candied Valais pear with lime, fig jam.
Tiramisu with limoncello.
Chocolate crunch.
Tartelette of the moment.
Assorted cheeses from here and elsewhere.
A little bit of madness…
Check out our "eyes closed" menu
5 services at 80fr
6 services at 95fr
The chef offers a menu based on his inspiration and seasonal products.
(served at the whole table)
Menus for GROUPS
Group menu 1 – CHF 60
Available as soon as possible
Group Menu 2 – CHF 70
Available as soon as possible
Group menu 3 – CHF 80
Available as soon as possible
Bookings are welcome on 027 565 35 70