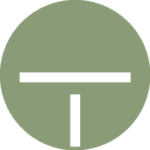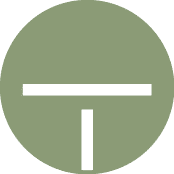 The restaurant
Located on the ground floor of the two houses, opening onto a cosi garden and planted with fruit trees, bordered by the chef's vegetable garden, it offers refined cuisine, homemade and seasonal, from fresh products intelligently and artistically staged by our young team.
In service and in the kitchen: Kim Plaire and Alain Palazzone
Bookings on 027 565 35 70
Monday to Friday from 5 p.m. to midnight
Saturday from 11 a.m. to midnight
(other openings at noon on request, minimum 10 people.)
Our entries
Crazy salad of prawns, bacon, granny smith, fried quail eggs.
Avocado in 3 textures, King crab in Thai influence, crispy bread with carrots.
Garlic snails in crunchy hazelnut shell, sponge cake with chlorophyll, sweet onion puree.
Provencal braised veal ris.
Artichoke velouté, lettuce, gorgonzola cream.
Our dishes
Cute fillet of pork with bacon bard, cooked wine juice of pear, sweet potato muslin.
Oberland Bernese lamb stew with vegetables of the moment, full-bodied coffee juice, potatoes sautéed with pistou.
7h veal cheek, Jerusalem artichokes and cocoa, potato cromesquis infused with thyme.
The salmon/spinach green burger, bacon, tomato color, mustard cream and chives.
Papardelle with mushrooms, truffle cream, valaisan raw ham.
Our desserts and cheeses
Burnt cream with lavender.
Norwegian vanilla omelet/speculoos.
Lemon/passion/meringue tartlet.
Eskimos coco/banana/bitter chocolate.
The slate of cheeses from here and elsewhere.
A little bit of madness…
Check out our "eyes closed" menu
5 services at 80fr
6 services at 95fr
The chef offers a menu based on his inspiration and seasonal products.
(served at the whole table)
Menus for GROUPS
Group menu 1 – CHF 60
Appetite
The homemade terrine, fruit chutney from the garden
Yellow chicken supreme stuffed with oyster mushrooms and black garlic, potato gratin and vegetables of the moment
Tatin apples and pears glazed with salted butter caramel
Group Menu 2 – CHF 70
Appetite
Tasting foie gras in three preparations
Beef fillet with shallots and gamay reduction, potato gratin and vegetables of the moment
where
Candied cod heart, virgin sauce with lemon oil, mashed potatoes with truffle
White chocolate crunch, mango ice cream
Group Menu 3 – CHF 80
Appetite
Salmon gravlax with Williamine, wakamé salad, macaroon with horseradish cream
Homemade foie gras with apricots, light pistachio crust
Cute veal, Béarnaise with lime, gourmet vegetable tart of the moment, sweet potato puree
where
Candied cod heart, virgin sauce with lemon oil, mashed potatoes with truffle
The plate of delicacies
Bookings are welcome on 027 565 35 70