ROMANTIC and CHARMING BOUTIQUE HOTEL, RESTAURANT and THEATRE IN CHANDOLIN, SAVISE, VALAIS, SWITZERLAND
Welcome to La Grande Maison
Since 2007, it's with a great pleasure that we accommodate our guests, from everywhere around the world, in our historic building. Originally, the house had seven rooms, to which 5 new have been added in the adjoining "chalet".
The restaurant, run by a young and dynamic team, offers both refined and original dishes, which delight the local population as well as our guests.
In the same place are offered, once a month, comedy shows performed by young talents spotted by us here or at the Avignon festival.
We would be happy to welcome you, in all simplicity, in our establishment for a night, a meal, a show or why not the three? See you soon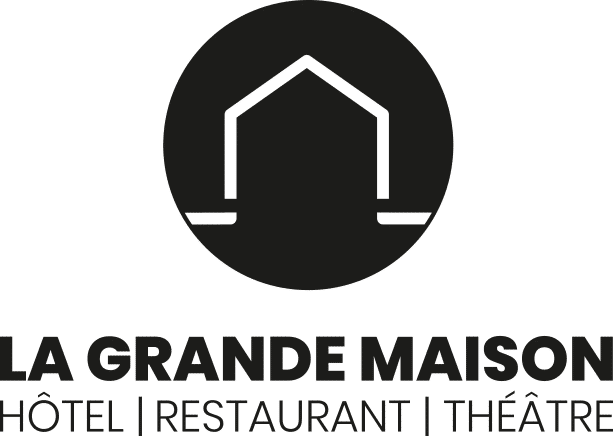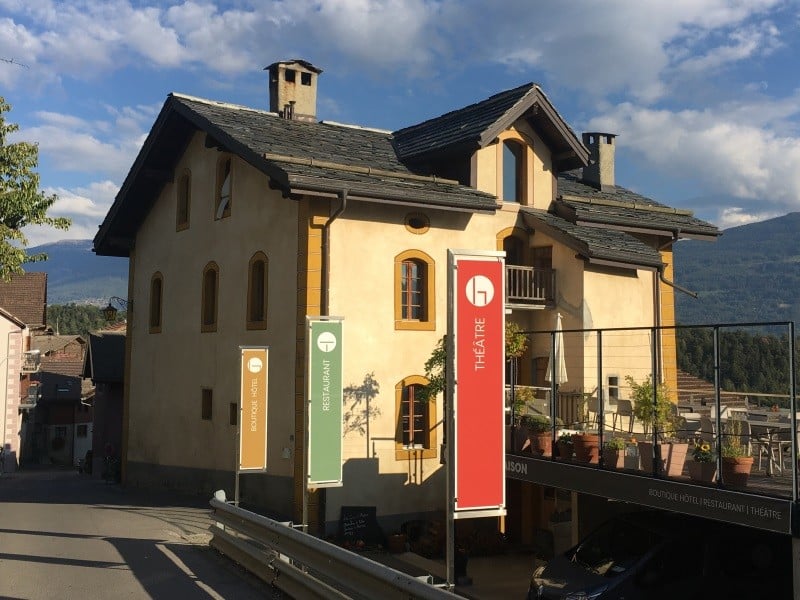 BOUTIQUE HOTEL
Who are we? We are Pascal and Alain and we renovated Pascal's family home in 2007 (built in 1808-1810). We added a restaurant in 2011 and started hosting dinner shows in 2011 as well. In 2018, we are expanding with 5 additional rooms in the "chalet" section and we are working on a showroom project in a barn. It's not the ideas that we lack …
How do we define ourselves? Not really a hotel because you're like home! Not really B and B, Bed and Breakfast or guest rooms as still 12 rooms for a capacity of 27 beds! Finally a Boutique Hotel because we claim our style and personality.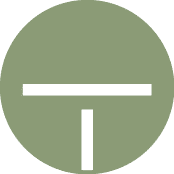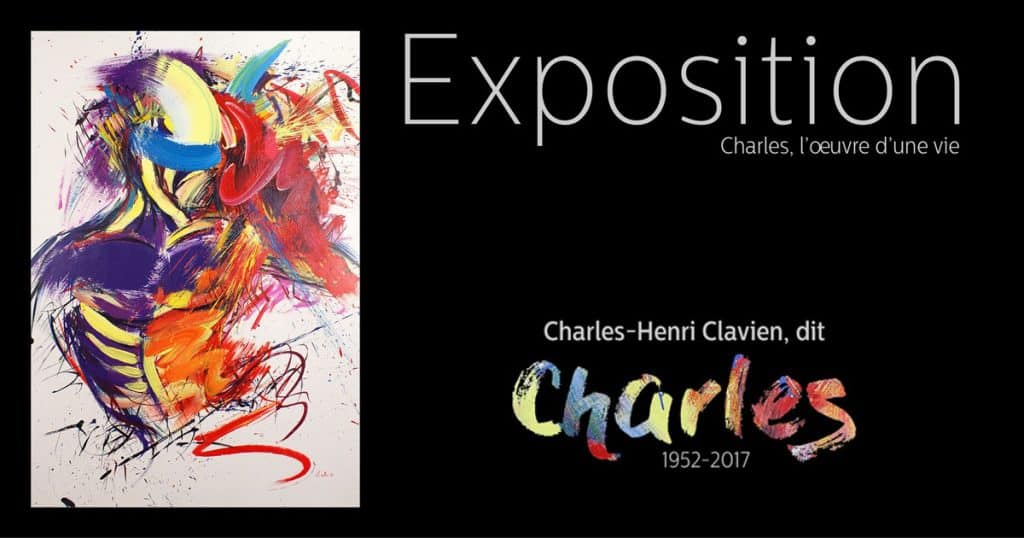 EXHIBITION
Charles, the work of a lifetime
To discover currently at the bar and restaurant of the Grande Maison, the works of Charles-Henri Clavien, known as "Charles".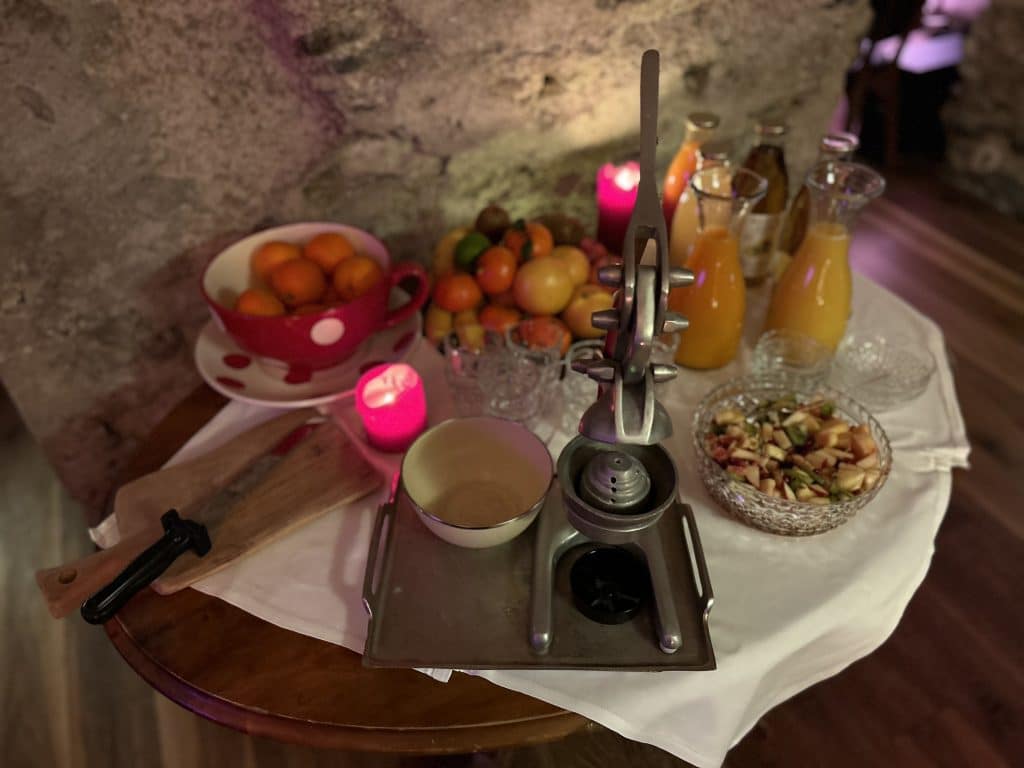 BRUNCH
SUN 26 MARCH 2023 – SOLD OUT
SUN 23 APRIL 2023
SUN 21 MAY 2023
From 11:00 am, enjoy our BRUNCH buffet in the restaurant of the Grande Maison. For a Sunday while relaxing and convivial in the garden or in the vaulted room.
On reservation at 027 565 35 70
Price CHF 44.-/pers. – Half-price child from 5 to 12 years old)
(Supplement of CHF 28.-/ for our room guests)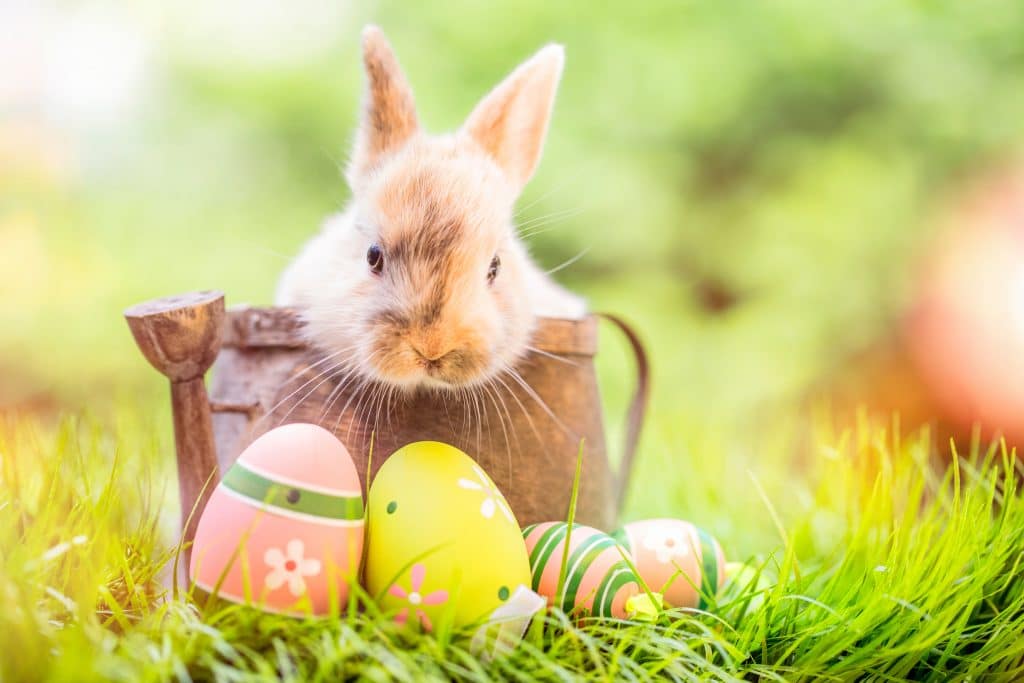 EASTER MENU
Sheep's ricotta mousse
White asparagus with Parma ham, baked au gratin and poached egg
***
Lemon risotto with asparagus tartare and prawns
***
Rack of lamb with red fruits, legumes and artichoke hearts
***
Lemon caprese cake and pistachio ice cream
CHF 85.- / Reservation required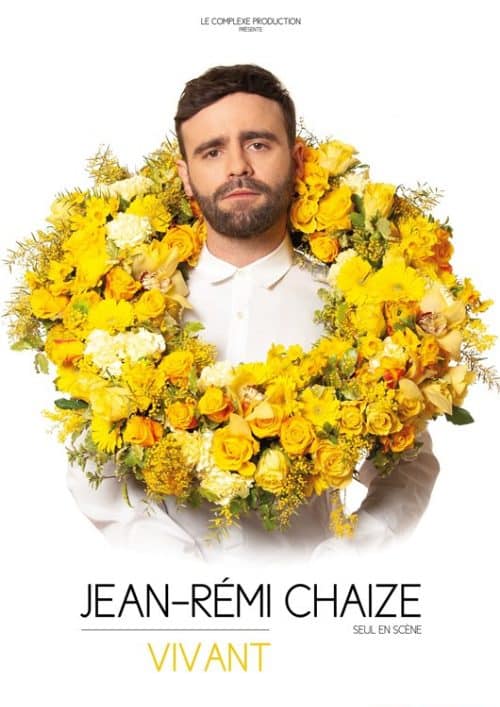 Show
JEAN-RÉMI CHAIZE (FR)
ALIVE
Wednesday 19 and Thursday 20 April 2023
In his second solo on stage, Jean-Rémi is "Alive". He plays characters who go through their lives as one would cross the road without taking the pedestrian crossing.
Next to the place it would be, not really in the nails. But with an authenticity and a truth that belong to them as much as they escape them.
He takes the opportunity to reveal himself a little too.
Death lurks willingly around all this and is even a guest of choice. We play with her with delectable pleasure. Even if it means dying of laughter.
The particular care given to the work of embodiment and theatricality, as well as to that of language, gives this show an unparalleled identity.
Author: Jean-Rémi Chaize
Artist : Jean-Rémi Chaize
Director: Mathieu Quintin
FOLLOW US ON FACEBOOK AND INSTAGRAM TO FIND OUT ALL ABOUT OUR PROJECTS
DOWNLOAD OUR APPLICATION AND STAY CONNECTED!