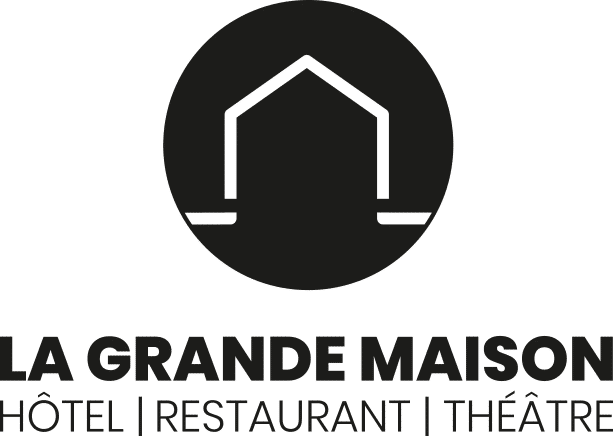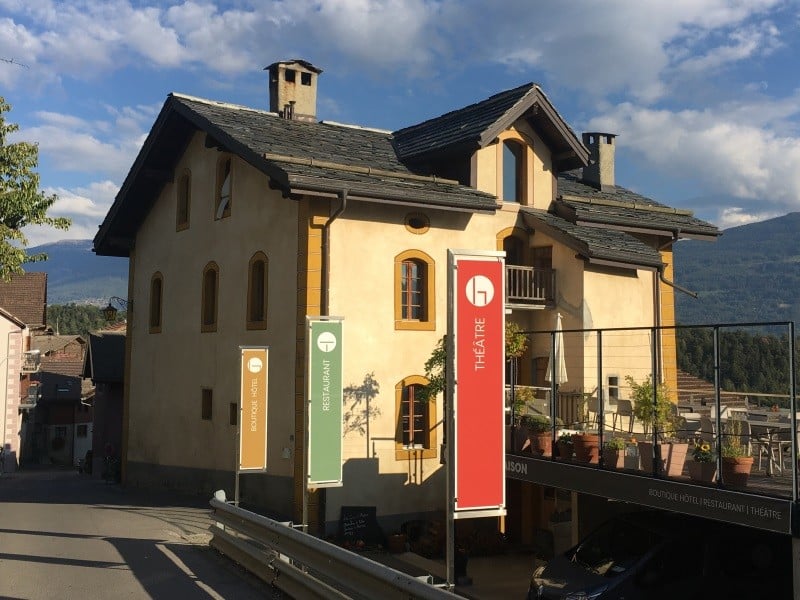 ROMANTIC and CHARMING BOUTIQUE HOTEL, RESTAURANT and THEATRE IN CHANDOLIN, SAVISE, VALAIS, SWITZERLAND
Welcome to La Grande Maison
Since 2007, it's with a great pleasure that we accommodate our guests, from everywhere around the world, in our historic building. Originally, the house had seven rooms, to which 5 new have been added in the adjoining "chalet".
The restaurant, run by a young and dynamic team, offers both refined and original dishes, which delight the local population as well as our guests.
In the same place are offered, once a month, comedy shows performed by young talents spotted by us here or at the Avignon festival.
We would be happy to welcome you, in all simplicity, in our establishment for a night, a meal, a show or why not the three? See you soon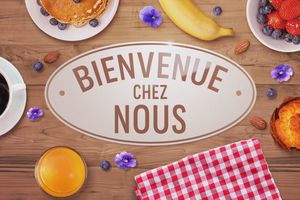 "Welcome home" TF1
January 13-17, 2020 from 6:10 p.m. to 7:20 p.m.
Monday, January 13 – Chez Sylvie and Nicolas (F)
Tuesday, January 14 – Chez Alain and Pascal (CH)
Wednesday, January 15 – Chez Claudette and Gilles (F)
Thursday, January 16 – At Annie and Isabelle 'Home( F)
Friday, January 17 – THE FINAL
"The adventure starts in 2018 already during a phone call from the production of the show "WELCOME WE" which had been asking us for several years. With 5 more rooms, you have to do some marketing… and if we tried!. After several telephone interviews with Pascal and Alain, Skypes and presentation videos, a first shoot is planned for November 2018 but the dates do not coincide … It's only part postponed."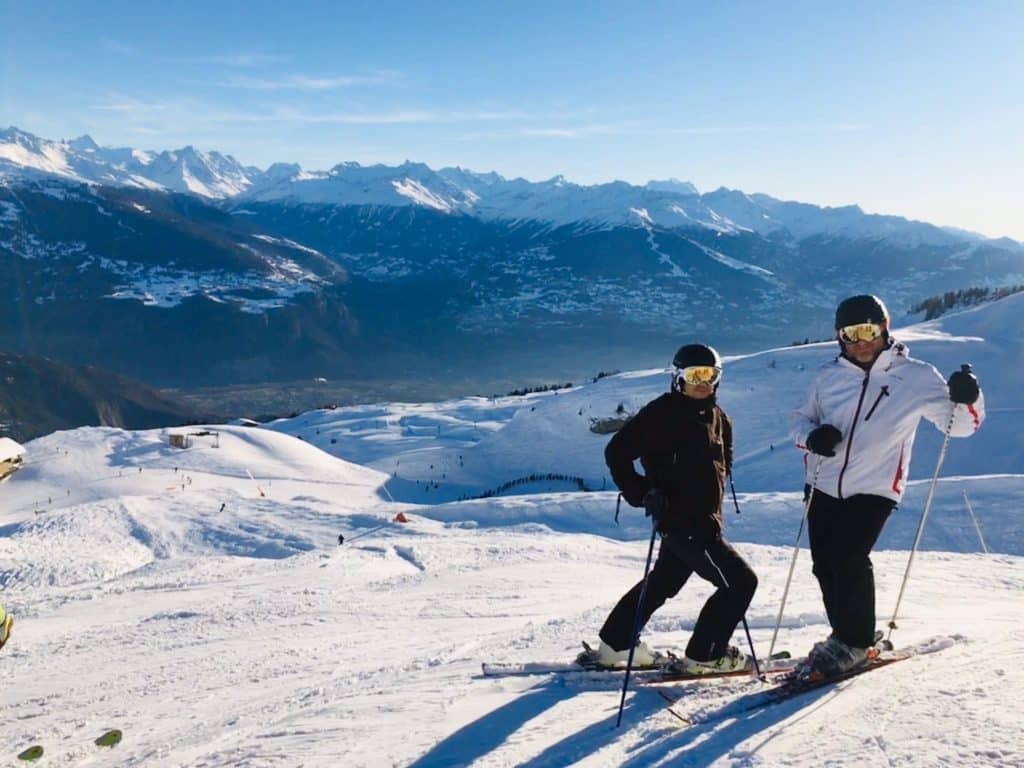 Gay Ski Safari by La Grande Maison
The European Smallest Gay Ski Week
February 22-29, 2020
The Grande Maison and its team present their very first "Gay Ski Week" or rather its "Gay Ski Safari". For a week, your team will take care of you to discover each day a new ski resort of the central Valais.
The week from 1394.- with … a "Magic Pass" subscription for the entire season
BOUTIQUE HOTEL
Who are we? We are Pascal and Alain and we renovated Pascal's family home in 2007 (built in 1808-1810). We added a restaurant in 2011 and started hosting dinner shows in 2011 as well. In 2018, we are expanding with 5 additional rooms in the "chalet" section and we are working on a showroom project in a barn. It's not the ideas that we lack …
How do we define ourselves? Not really a hotel because you're like home! Not really B and B, Bed and Breakfast or guest rooms as still 12 rooms for a capacity of 27 beds! Finally a Boutique Hotel because we claim our style and personality.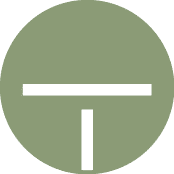 Our dinner shows
The dinner shows are currently held in the dining room of the Grande Maison restaurant.
On show nights, the restaurant is open from 7pm and the aperitif-dinner is served at 7.30pm.
Then the show starts at 8:00 p.m. and usually lasts between 1 and 1:15 a.m. At the end of the show you are invited to leave the room for a few minutes to put the restaurant room back in place. The main course and dessert service is then done at the table by group of spectators. Friendliness assured!
DOWNLOAD OUR APPLICATION AND STAY CONNECTED!
FOLLOW US ON FACEBOOK AND INSTAGRAM TO FIND OUT ALL ABOUT OUR PROJECTS